Site Notice
Due to recent vandalism, all edits performed by IPs and new users will be reviewed before being published. This means it might take some time for your edit to show up.
New accounts also have to be confirmed before being created.
If you have any questions, contact one of the staff members on their talk page, or on the Discord server.
Kingdom Hearts Dark Road
Jump to navigation
Jump to search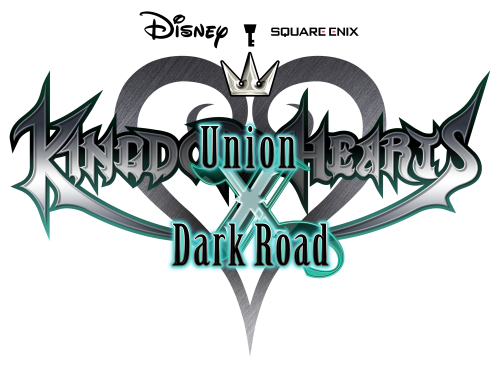 Kingdom Hearts Dark Road is a Kingdom Hearts game exclusive to the iOS, Android, and Fire OS smartphone platforms/mobile devices. It was released worldwide on June 22, 2020.
Kingdom Hearts Dark Road follows the story of a young Xehanort, from his training to become a Keyblade Master to how he became a seeker of darkness.
Version history
[
edit
]
Release date: January 21, 2021 (EN);[1] January 14, 2021 (JP)[2]
Preparations for the new PVE Mode have been implemented.
PVE Mode will be available starting from Jan. 25, 2021.
AUTO Mode has been updated.
The update includes a power saver feature which can be found in the OPTIONS menu that lets your device automatically go into power saver mode after a certain period.
Implemented various minor UI adjustments and bug fixes.
Release date: October 1, 2020 (EN);[3] September 24, 2020 (JP)
Collect materials from World Battles and events to create useful accessories!
Xehanort's strength and magic has been adjusted and fixed to be the same amount of power.
Release date: July 21, 2020 (EN)
Implemented various bug fixes
Players now have the option to back up their data using a Twitter account, a Square Enix account, or an Apple ID. These accounts can be linked by selecting the Square Enix Bridge option under Migrate Data.
Release date: June 22, 2020 (EN/JP)
Initial release of Kingdom Hearts Dark Road.
References
[
edit
]
External links
[
edit
]