Site Notice
Due to recent vandalism, all edits performed by IPs and new users will be reviewed before being published. This means it might take some time for your edit to show up.
Demon Tide
Jump to navigation
Jump to search
Demon Tide
デビルズウェーブ, Debiruzu Wēbu
Devil's Wave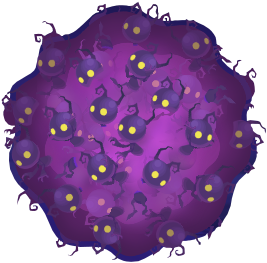 Attributes

Main Body

Top
Demon Tide is an event-exclusive Raid Boss which can be fought in Kingdom Hearts Unchained χ / Union χ.
Availability
[
edit
]
Weekly Raid Event (January 2019)
[
edit
]
Demon Tide could be encountered if a Raid Boss was triggered while playing the event quest Raid Time!, which was available during the fourteenth Weekly Raid Event from January 21 to 31, 2019.
Level
Victory
MVP/Host
All Points Defeated
LV 1 - LV 9

| | |
| --- | --- |
| | |
| x40 | x60 |


x10

x10
LV 10 - LV 19

| | |
| --- | --- |
| | |
| x120 | x180 |


x30

x30
LV 20 - LV 29

| | |
| --- | --- |
| | |
| x150 | x220 |


x60

x60
LV 30 - LV 99

| | |
| --- | --- |
| | |
| x180 | x270 |


x60

x60